Carnival to scrap 18 ships in total amid COVID-19 pandemic Sep 21, 2020 at 08:58.
The world's largest cruise company, Carnival Corporation, will downsize its existing fleet by a whooping 18 vessels - constituting 12% of the company's total fleet strength. This is an attempt by the company to cut down costs and keep the humongous company afloat as it struggles with the cruise ban around the world and COVID-19.
On Tuesday, a company spokesperson announced an adjusted third-quarter loss of $1.7 billion in a financial filing. This comes six months after the company first announced its decision to shut down global operations amid the COVID-19 pandemic.
Previously in July, the company had already announced that they would downgrade their fleet by 15 ships. The recent developments come as a surprise to many industry analysts as it represents 12% of the company's entire fleet. By comparison, very few ships are getting inducted into the company's fleet. The company is slowing down the delivery schedule of its new ships, now expecting only five of the nine ships originally scheduled to be delivered by the end of 2021.
In an SEC filing, Carnival said that in total, the 18 ships represent only three per cent of operating income in 2019.
Many of the ships have been sold off to China State Shipbuilding Corporation (CSSC) so that it can be incorporated into Carnival's new Chinese joint venture. These include Costa Atlantica, Costa Mediterranea, Costa Victoria and Costa neoRomantica from Carnival owned Costa Crociere's fleet.
Buyers also include the now insolvent British cruise line Cruise & Maritime Voyages, which bought Pacific Dawn and Pacific Aria from Carnival owned P&O Australia.
3 of the ships, namely CARNIVAL FANTASY, CARNIVAL INSPIRATION and CARNIVAL IMAGINATION will be henceforth beached in Turkey for scrapping.
Carnival Corporation is the largest cruise company in the world with nine cruise lines. They restarted operations in Italy on Sep 6 on one of its Costa Cruises ships. The cruises are only available to Italian passengers, who are required to undergo rapid COVID-19 antigen tests before boarding.
CARNIVAL FANTASY - IMO 8700773 scrapped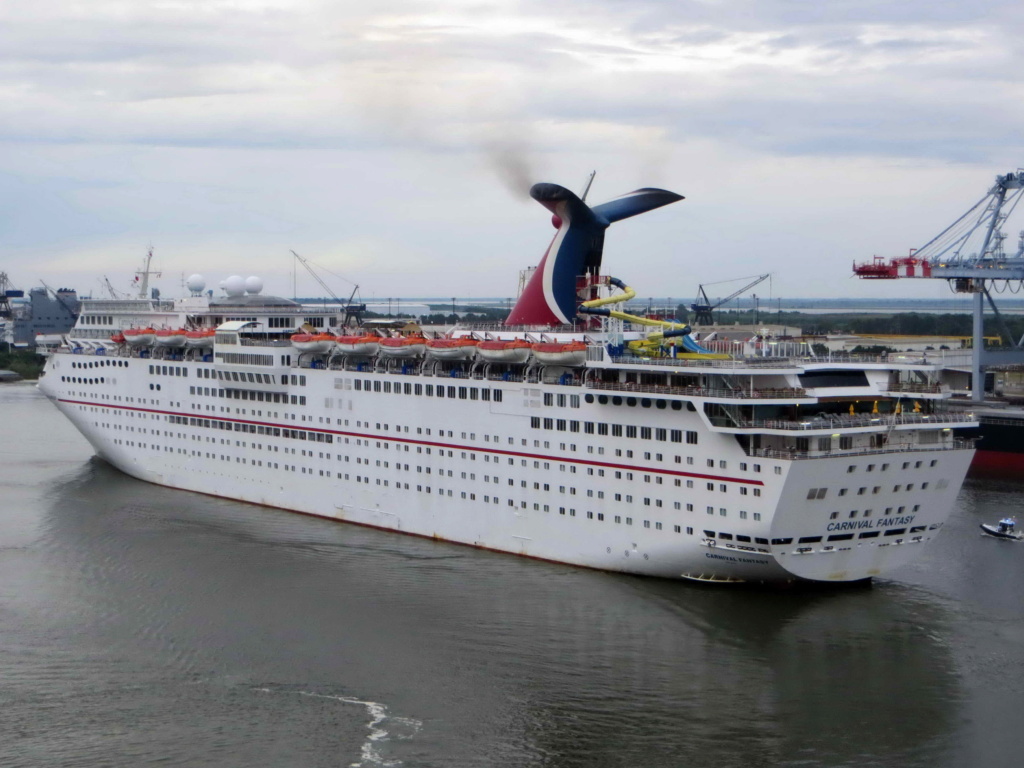 It's not yet official but extremely likely that Carnival Fantasy, which is currently the oldest ship in the Carnival Cruise Line fleet, will be scrapped. We've already reported that important equipment is being taken from the vessel at the cargo dock of Brion Wharf in Willemstad, Curacao.
It's also been found that Carnival Fantasy's next final destination is Izmir, Turkey, the region where cruise ships go to be scrapped at the Aliaga ship breaking facility. It will be a sad ending to the popular ship but she is showing her age and Carnival will soon be taking delivery of the new Mardi Gras in February 2021.
Carnival Fantasy entered service in 1990 and has a gross tonnage of 70,367 and a guest capacity of 2,056 at double occupancy. The vessel also has a capacity of 920 crew members but at the moment there is only a limited number onboard.
INSPIRATION - IMO 9087489  scrapped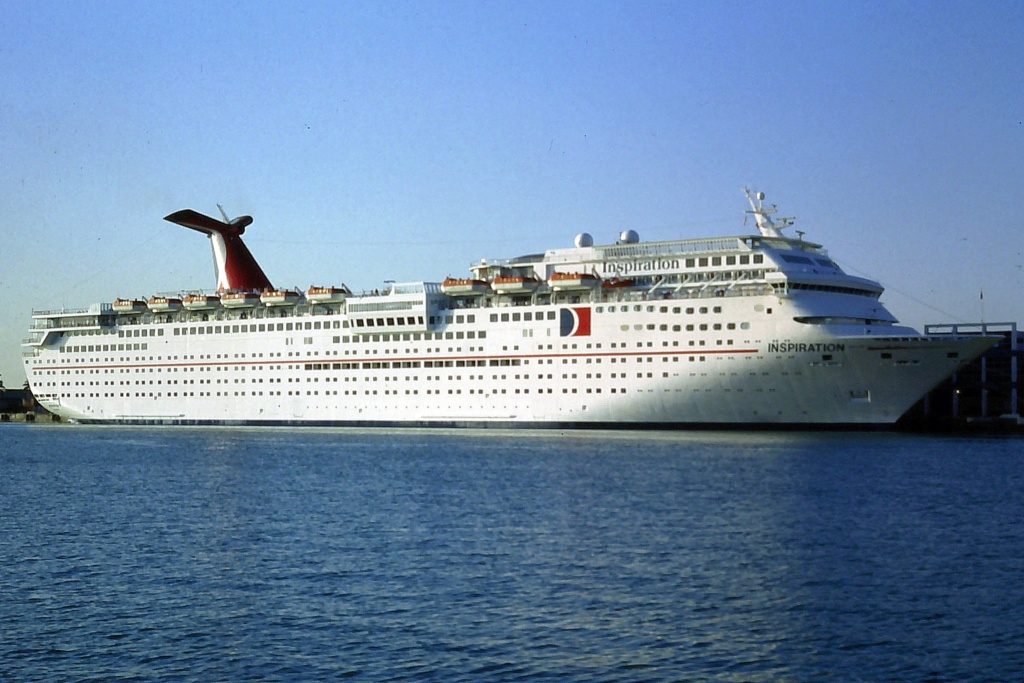 Carnival Cruise Line has not officially announced the Carnival Inspiration is leaving the fleet but it's pretty much confirmed. The Fantasy-class ship has already been stripped of all her important items and equipment in Curacao and is currently heading for Izmir, Turkey.
The ship will be scrapped at the Aliaga ship breaking facility which is just north of Izmir. She is following sister ship Carnival Fantasy which is also being scrapped.
Carnival Inspiration debuted for Carnival Cruise Line in 1996 and was constructed in Finland which is the same for other ships in her class. She has a gross tonnage of around 70,360 and a guest capacity of over 2,000.
CARNIVAL IMAGINATION - IMO 9053878 scrapped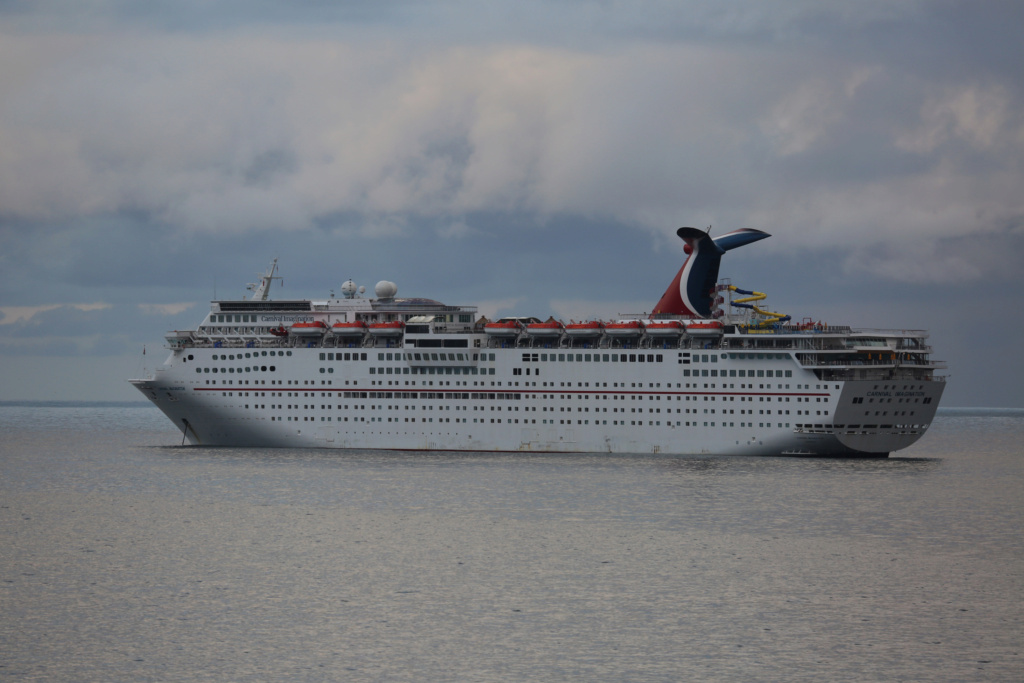 The Fantasy-class cruise ship is to be scrapped after recently spending time docked in Curacao to offload any important equipment and items. This was the same situation just before sister ships Carnival Fantasy and Carnival Inspiration were also scrapped.
Even though as of writing this Carnival Cruise Line is yet to announced the scrapping of Carnival Imagination, the vessel is heading towards the Aliaga ship breaking facility in Turkey. The route tracking is showing Aliaga as her final destination. She will likely be beached a few days after arriving in Turkey and the remaining crew will disembark.
COSTA ATLANTICA - IMO 9187796 sold to China State Shipbuilding Corporation
COSTA MEDITERRANEA - IMO 9237345 sold to China State Shipbuilding Corporation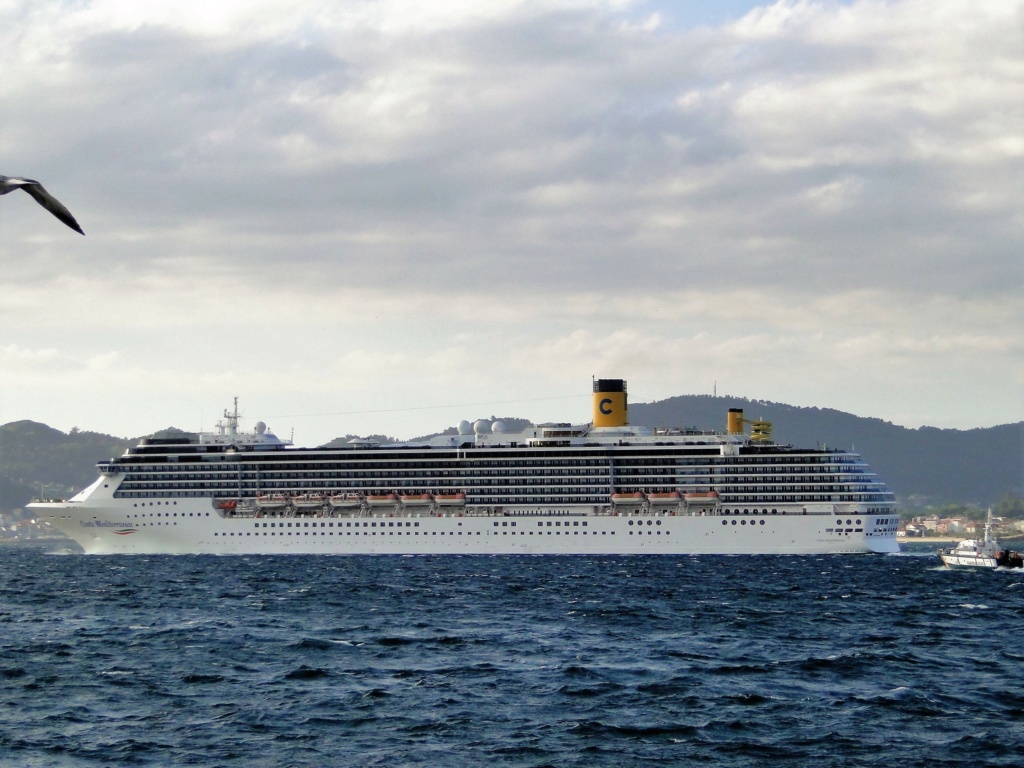 COSTA VICTORIA - IMO 9109031  scrapped
Costa Victoria was the first Carnival-owned cruise ship to be disposed of due to the global health crisis and the suspension of operations. It was a surprising move as the Costa vessel was delivered in 1996 so still had many years to go in its expected service life.
The ship was sold to Genova Trasporti Marittimi and there were reports that Costa Victoria was to become a floating hotel for workers at the Cantiere Navale San Giorgio del Porto in Genoa, Italy. Unfortunately, parent company Carnival Corporation needs funds to help ride out these difficult times so Costa Victoria was sold and now to be scrapped.
The Costa cruise ship is over 75,000 gross tons with a guest capacity of over 1,900 at double occupancy along with 766 crew members.
COSTA NEOROMANTICA - IMO 8821046 sold to China State Shipbuilding Corporation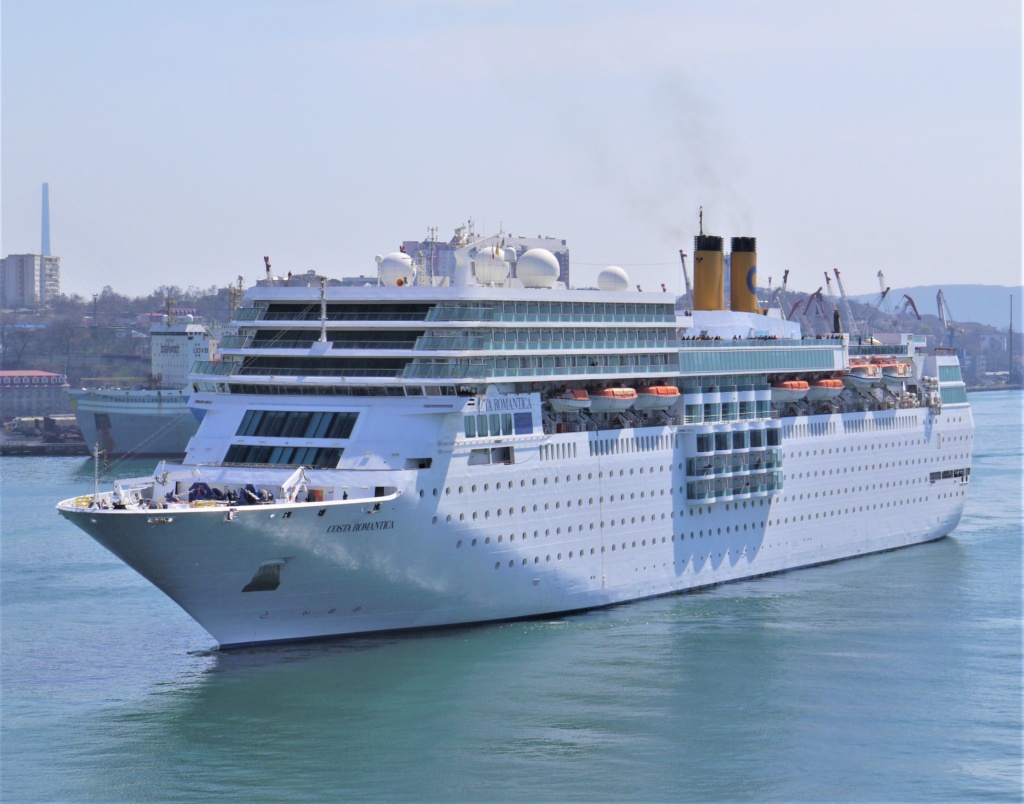 The oldest Costa cruise ship which entered service in 1993 has been purchased by Celestyal Cruises. The ship has been sold due to the impact from the suspension of cruise operations and this comes after parent company Carnival Corp announced 13 cruise ships would be disposed of.
Carnival Fascination - IMO 9041253  scrapped
Carnival Cruise Line did not make a surprise by announcing that Carnival Fascination had been sold. It came as the cruise ship was already in a long term lay-up and parent company Carnival Corporation had announced even more less efficient cruise ships are being disposed of across its brands.
With the Fantasy-class ship being sold it could be heading to another cruise line or likely being scrapped at the Aliaga ship breaking facility in Izmir, Turkey. Her sister ships of Carnival Fantasy, Carnival Inspiration, and Carnival Imagination are already being scrapped there.
The Carnival cruise ship was based out of San Juan, Puerto Rico before the pandemic hit and is 70,367 gross tons with a guest capacity of 2,634 at double occupancy along with 920 international crew members.
BLACK WATCH - IMO 7108930  scrapped
The British-based cruise line announced towards the end of August 2020 that Black Watch will be retired. The cruise line has purchased newer ships from Holland America Line named Bolette and Borealis.
It is likely the vessel will be scrapped due to her age. She first entered service for Royal Viking Line in 1972 and was constructed in Finland. Since then the ship has been operated by Norwegian Cruise Line, Royal Cruise Line and until her retirement, Fred Olsen Cruises. She's 28,200 gross tons with a guest capacity over 800. It's not yet known where the ship will be scrapped.
BOUDICCA - IMO 7218395 scrapped
Just like Black Watch, it was announced by Fred Olsen Cruises that Boudicca is retiring which will likely lead to scrapping due to her age. This comes after the cruise line purchased two newer ships that will replace itineraries and offer greater capacity.
Boudicca entered service for Royal Viking Line in 1972. Since then the ship has been renamed many times including Sunward fir Norwegian Cruise Line until 1993 and Golden princess for Princess Cruises until 1997. In total, she's been operated by ten different cruise lines including the most recent Fred Olsen Cruises.
The ship is 28,300 gross tons and has a guest capacity of around 900 along with 320 crew members.
AMSTERDAM - IMO 9188037 sold Fred Olsen Cruises named Bolette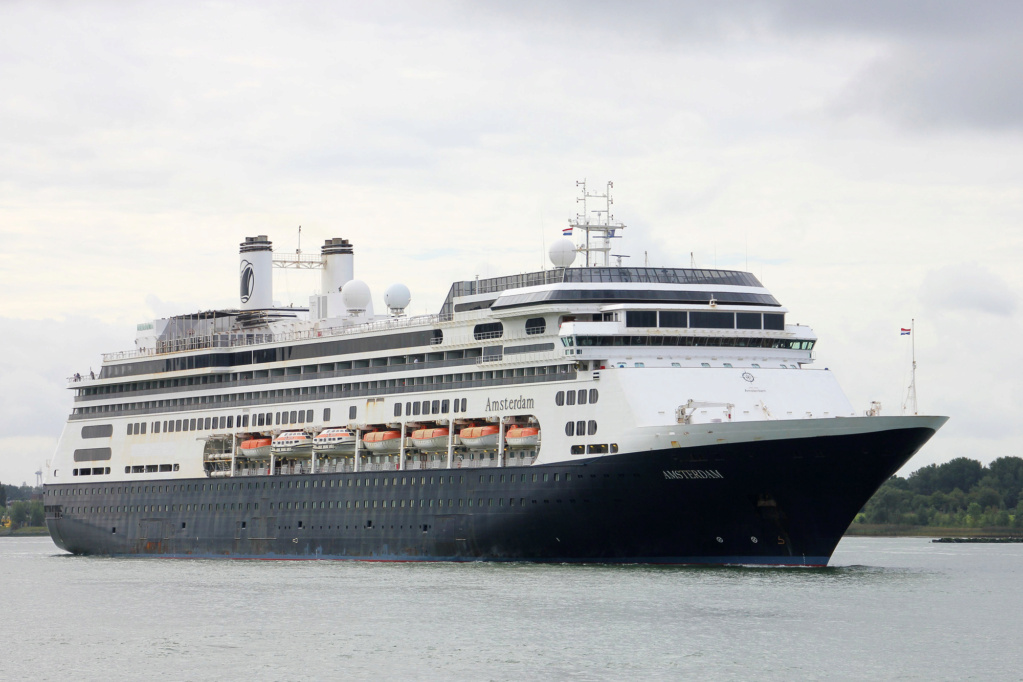 Amsterdam has been sold to Fred Olsen Cruises which is a mid-ship cruise line in the UK. The vessel has been sold as a pair with sister ship Rotterdam and will be renamed as Bolette. She'll be refurbished and rebranded before the end of 2020.
Rotterdam - IMO 9122552 sold Fred Olsen Cruises named Borealis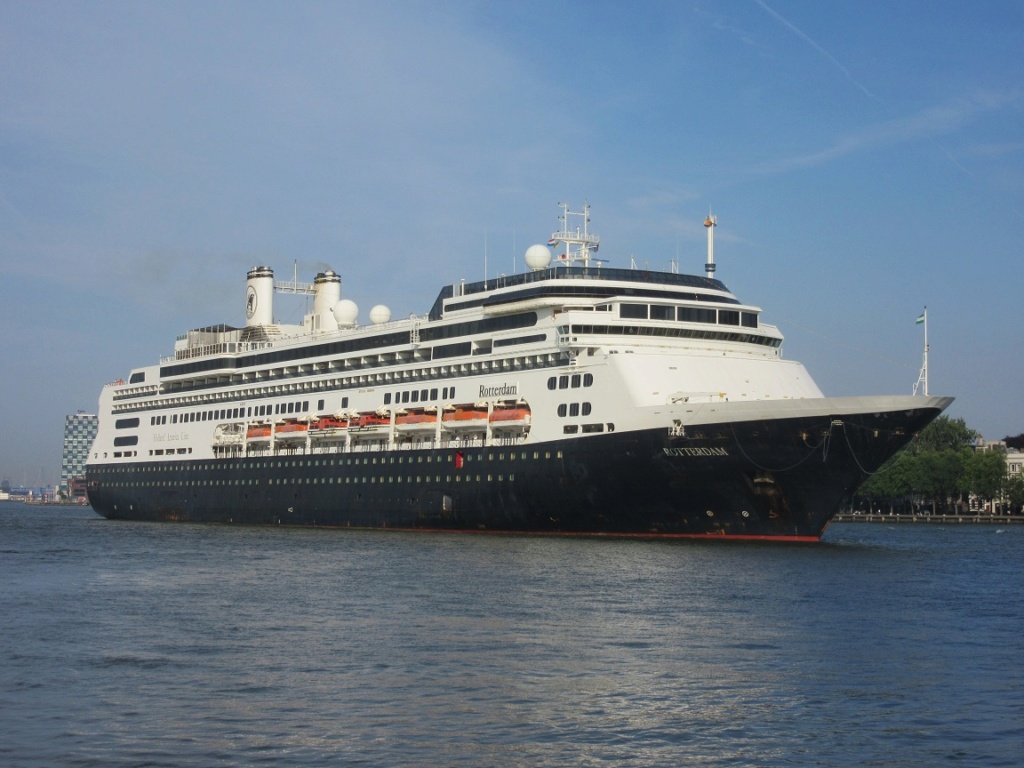 Rotterdam is being sold by Holland America Line along with sister ship Amsterdam to British-based Fred Olsen Cruises. The UK cruise line will rename the ship Borealis and it will join the fleet later in 2020.
The Holland America cruise ship entered service in 1997 and has a guest capacity of 1,400 along with 600 crew members. Once Fred Olsen Cruises has updated the vessel some stats may change.
VEENDAM - IMO 9102992 sold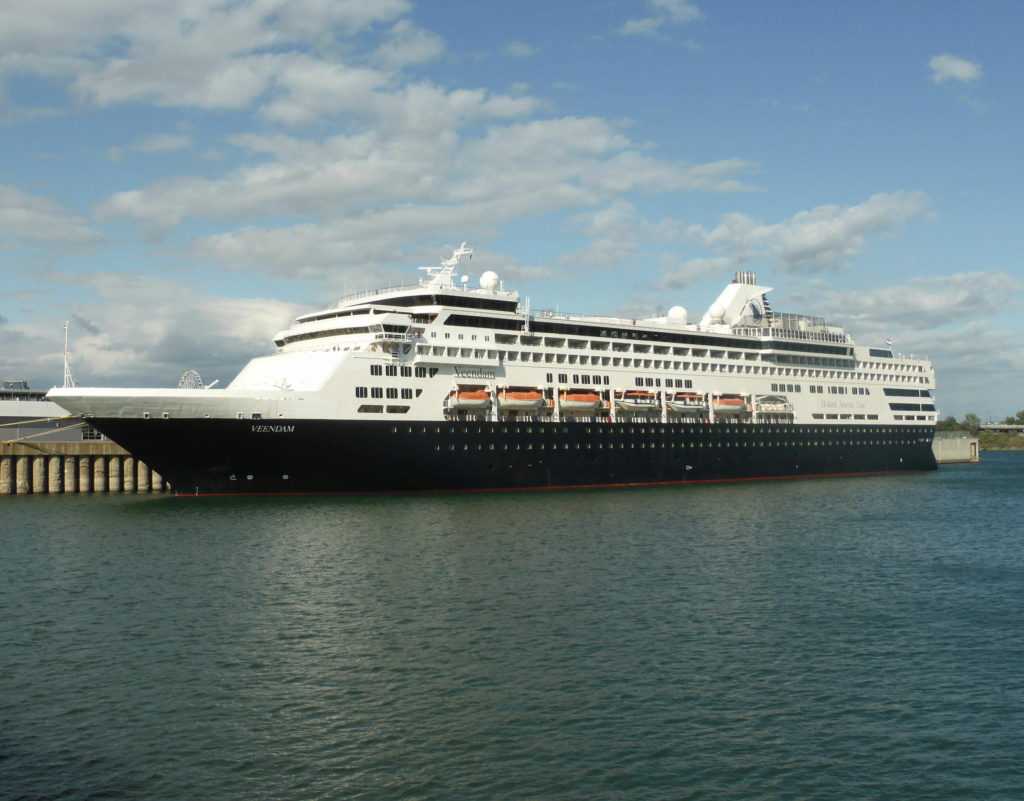 The Veendam cruise ship has been sold to an unknown buyer and will be leaving the Holland America fleet. Parent company Carnival Corp is selling the ship along with Maasdam as a pair.
The Veendam made her debut for Holland America Line in 1996 and was constructed at the popular Fincantieri Monfalcone shipyard in Italy. The ship is over 57,000 gross tons with a guest capacity of over 1,300 along with 560 crew members.
MAASDAM - IMO 8919257 sold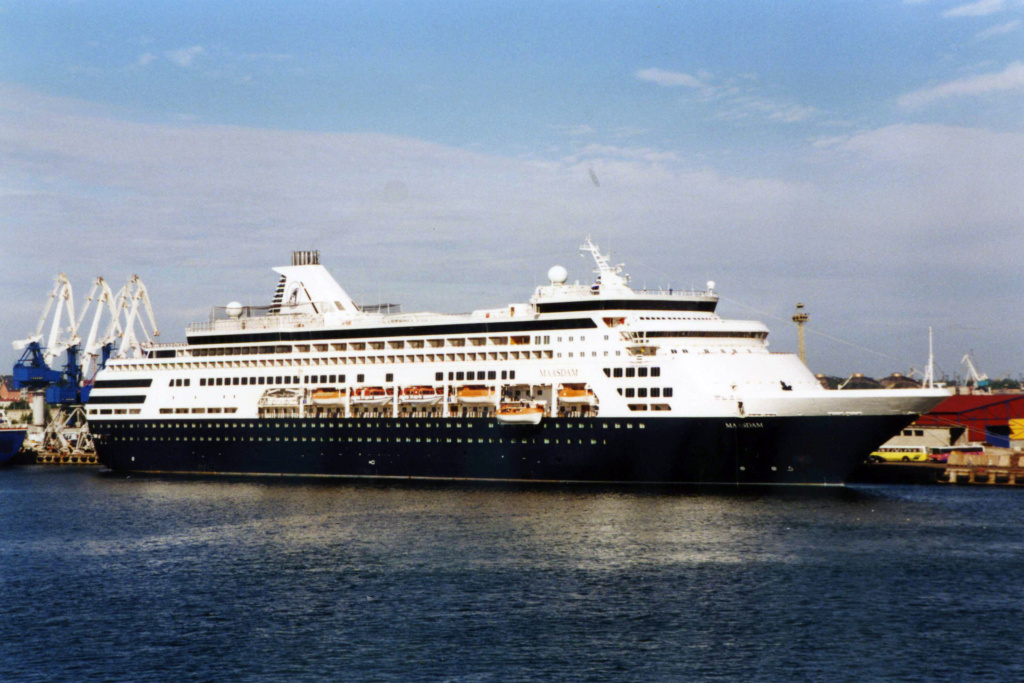 On July 15 Holland America Line announced it has sold four cruise ships and one of those was MS Maasdam. Currently, the buyer for the vessel along with sister ship Veendam, has not yet been revealed.
The vessel debuted for Holland America Line in 1993 and is 55,575 gross tons with a passenger capacity of over 1,200 at double occupancy. There is also a capacity for 580 crew members.
MONARCH - IMO 8819500 scrapped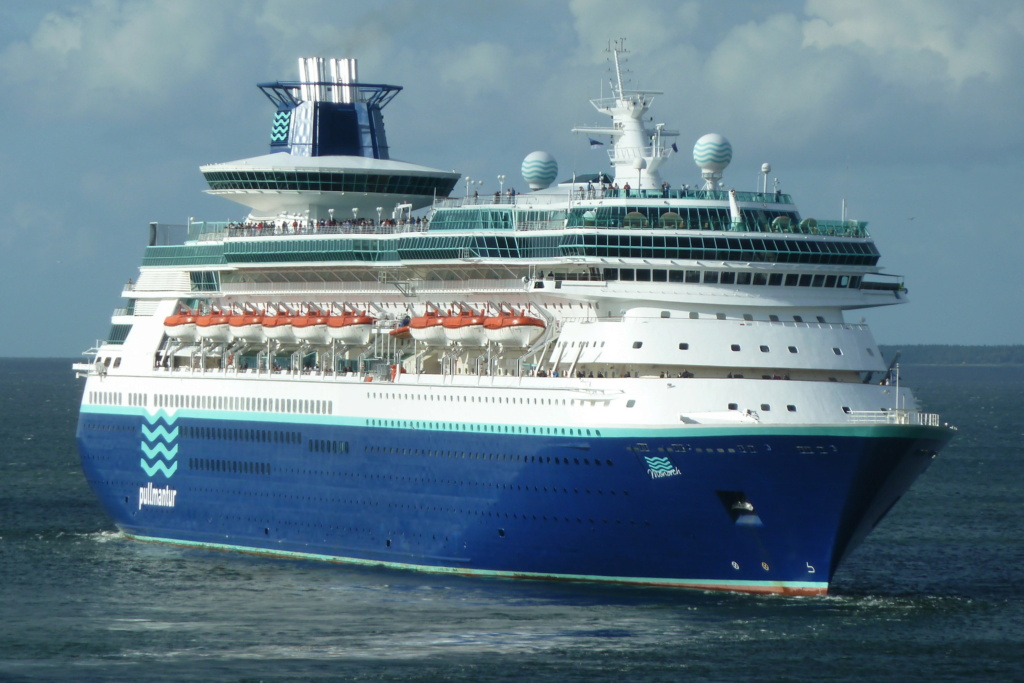 The Monarch was operated by Spanish-based Pullmantur Cruises until the cruise line filed for bankruptcy in June 2020. As a result of the cruise line shutting down, the ship was taken control by Royal Caribbean which already partly owned the cruise line.
The ship was previously part of the Royal Caribbean International fleet from 1991 to 2013 and known as Monarch of the Seas. The ship was then sailing for Pullmantur until June 2020. Sadly the vessel is being scrapped at the Aliaga scrapyard in Turkey.
MS Monarch was refurbished for Pullmantur in 2012 and is 73,937 gross tons with a guest capacity of 2,733.
SOVEREIGN - IMO 8512281 scrapped
The MS Sovereign, which was also part of the Pullmantur Cruises fleet, is being scrapped due to the cruise line filing for bankruptcy in June 2020. The ship has had her valuable and important items removed when it was in Naples, Italy. At the moment the ship is docked in Malta and will be scrapped following sister ship Monarch.
Sovereign was previously operated by Royal Caribbean International and named Sovereign of the Seas. She was the first in her class and made its debut for Royal Caribbean International in 1988. The ship then started sailing for Pullmantur in 2009, until the cruise line shut down as a result of the COVID-19 pandemic.
MS Sovereign was remodeled for Pullmantur in 2008 and is 73,592 gross tons with a guest capacity of 2,733 along with 820 crew members.
HORIZON - IMO 8807088 scrapped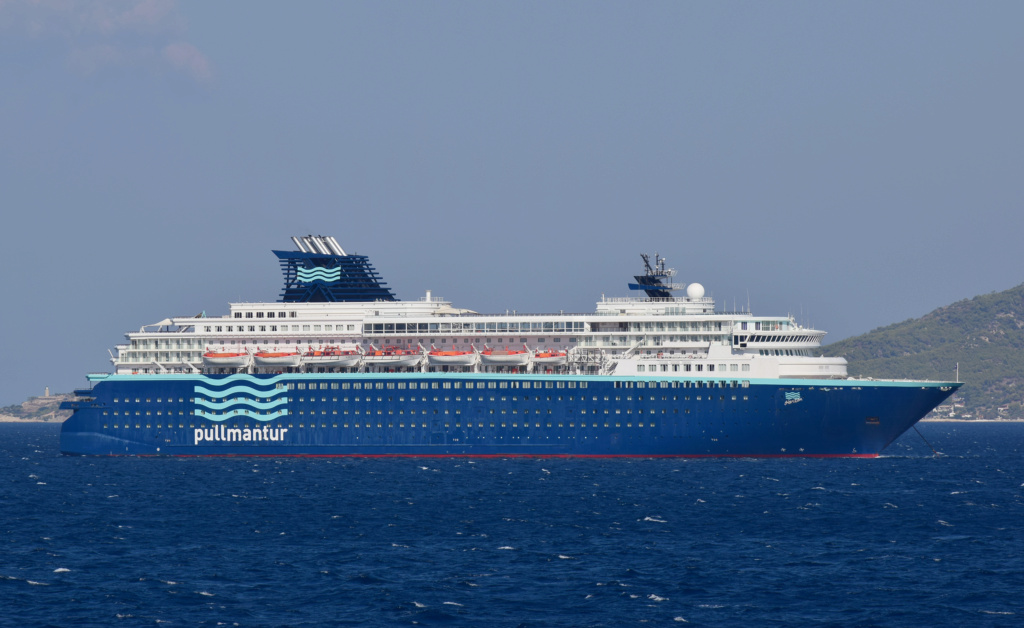 The cruise ship MV Horizon has been known under a handful of different names but the main name Horizon came from the Celebrity Cruises when the cruise line operated the ship from 1990 to 2005. Just like other ships in the Pullmantur fleet, MV Horizon is to be scrapped in Turkey, a sad ending for such an interesting vessel.
All the important equipment was taken from the vessel in Athens, Greece, and now the ship seems to be awaiting the scrapyard. Royal Caribbean took back control of the ship when Pullmantur filed for reorganization in Spain, which is a form of bankruptcy.
Horizon has also sailed for Island Cruises and Croisieres de France. The ship is 46,811 gross tons with a passenger capacity of 1,442 along with 620 crew members. She was last refurbished to become part of the Pullmantur fleet in 2012.
OCEANA - IMO 9169550 scrapped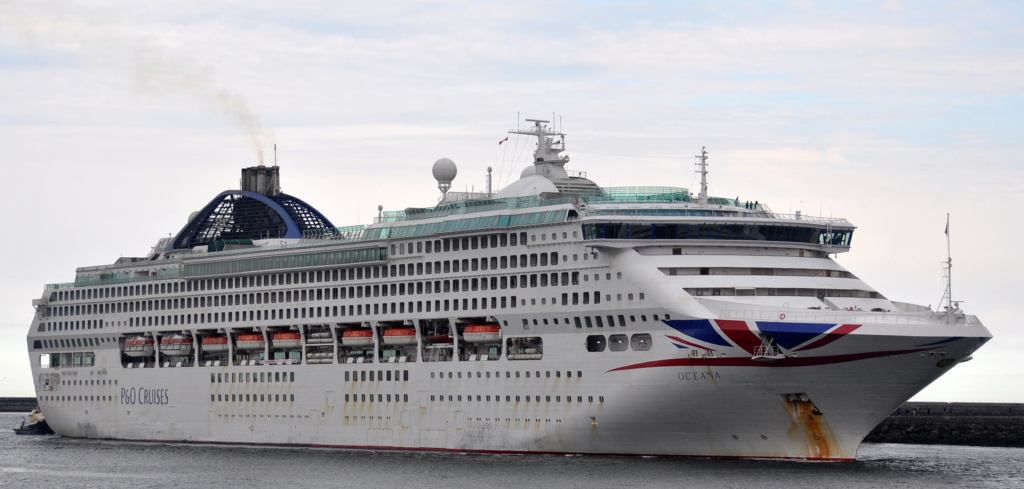 Cruise Hive has already reported that P&O Oceana has been sold by the Carnival-owned cruise line, however, it is not yet known who the buyer is. The good news is that the vessel is not being scrapped and we can hope she will offer cruises again in the future.
P&O Oceana is leaving this month (June 2020) as confirmed by the cruise line. As the vessel was built in 1999, she is fairly new and still has many years to come before heading to any scrapyard. P&O Cruises will also be taking delivery of Iona, a new generation of LNG ships ordered by Carnival. The new ship will no doubt make up for the loss of Oceana once cruises get back to normal in 2021.
P&O Oceana is 77,500 gross tons and has a passenger capacity at over 2,000 along with over 800 crew members.