Livestock carrier in load with 43 crew disappeared after issuing distress signal Sep 02, 2020 at 06:38 UPDATES Sep 02, 2020 14:00 and Sep 03, 2020
Livestock carrier in load with 43 crew disappeared after issuing distress signal
GULF LIVESTOCK 1 - 9262883
MMSI:
353947000
Former names:
RAHMEH (2019, Panama)
RAHME (2018, Panama)
CETUS J (2013, Cyprus)
DANA HOLLANDIA (2012, Cyprus)
MAERSK WATERFORD (2006)
Vessel type:
Livestock carrier
Operating status:
Active
Flag:
Panama
Gross tonnage:
11947 tons
Deadweight:
8372 tons
Length:
134 m
Breadth:
19 m
Year of build:
2002
Builder:
DETLEF HEGEMANN ROLANDWERFT GMBH & CO. KG - BERNE, GERMANY
Classification society:
GERMANISCHER LLOYD
Home port:
LIMASSOL
Owner:
JUNGERHANS REEDEREI - HAREN EMS, GERMANY
Manager:
JUNGERHANS REEDEREI - HAREN EMS, GERMANY
Description:
GULF LIVESTOCK 1 is a Livestock carrier built in 2002 by DETLEF HEGEMANN ROLANDWERFT GMBH & CO. KG - BERNE, GERMANY. Currently sailing under the flag of Panama. Formerly also known as RAHMEH, RAHME, CETUS J, DANA HOLLANDIA, MAERSK WATERFORD. It's gross tonnage is 11947 tons.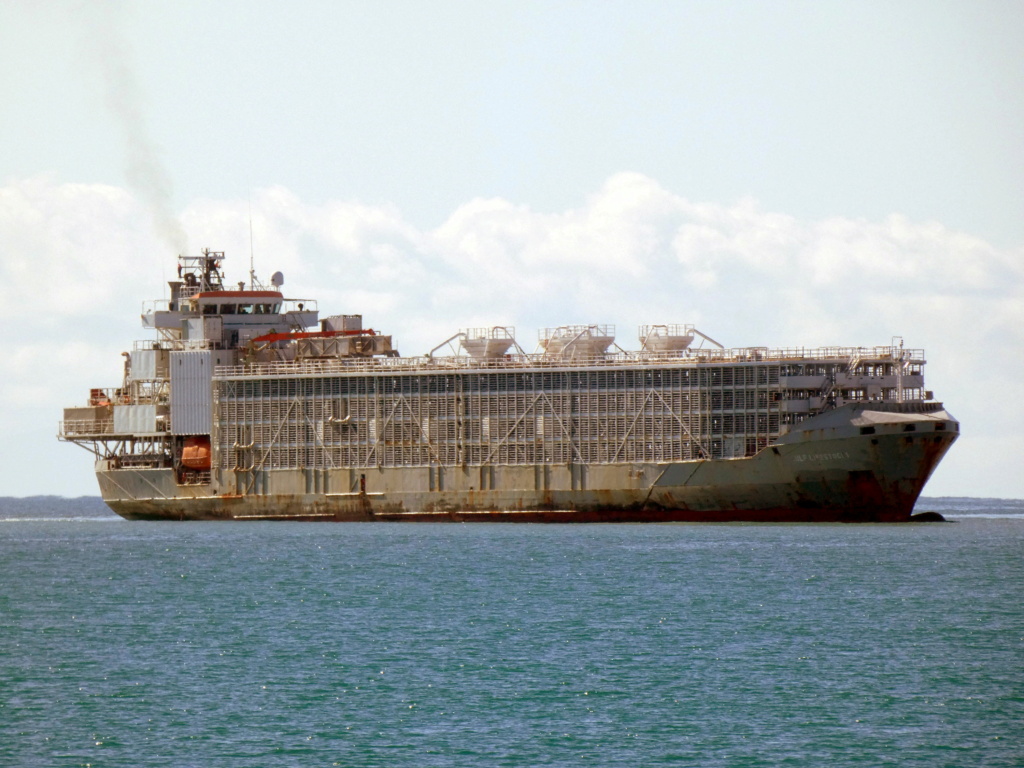 Formerly also known
RAHME (2018, Panama)
MAERSK WATERFORD (2006)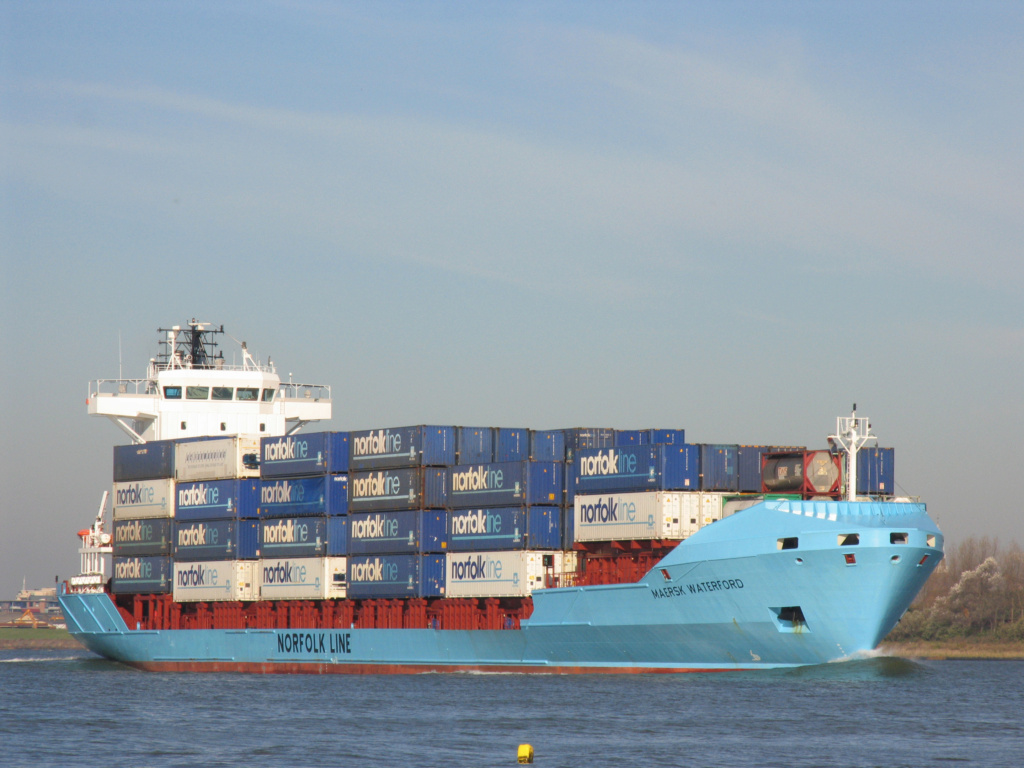 DANA HOLLANDIA (2012, Cyprus)
CETUS J (2013, Cyprus)
RAHMEH (2019, Panama)
UPDATES lifeboat spotted.
Sep 2: Livestock carrier GULF LIVESTOCK 1 issued distress signal at 0145 Tokyo time Sep 2 in East China sea, some 100 nm west of Amami Archipelago, part of the Ryukyu Islands southwest of Kyushu. The ship with 43 crew on board is en route from New Zealand to China, i.e. she should be carrying livestock. Patrol plane searched the area, but didn't find the ship. Search continues, as of 1500 Tokyo time, Japan Coast Guard ship HAYATO was in the area. Last ship's AIS position dated 1230 UTC Sep 1, ship adrift.
Crew includes 39 Filipino, 2 New Zealand, 1 Australian and 1 Singaporean nationalities.
The ship, judging from ship's track and track of typhoon MAYSAK, may be caught in a center of typhoon and fall victim to its' fury, with wind up to 130 kt in gusts.
Sep 2 1400 UTC UPDATE: Patrol plane at around 1900 Tokyo time spotted a lifeboat, but no people in it, and a man in lifejacket nearby, not clear dead or alive. SAR
suspended until tomorrow daylight.
Sep 3 UPDATES: According to Japanese CG, 1 crew, Chief Officer of Filipino nationality, was rescued, SAR continues. He said, that the ship capsized after engine failure – she was turned broadside towards all the strength of waves and wind, and quickly capsized, guaranteed outcome for nearly any disabled ship in severe storm, but especially so for ships with high freeboard and big superstructure.
Sep 3 UPDATES:
OFFICIAL STATEMENT
Gulf Navigation Holding PJSC (GNH) deeply regret to report the incident relating to their vessel, MV GULF LIVESTOCK 1, which is reported missing while the vessel was enroute from New Zealand to China, with livestock on board. The Japanese Coast Guard received a distress call early on Wednesday morning (Sept 2nd) to which they responded and one of the 43 crew members, the vessel's Chief Officer, was rescued. The search for survivors is still continuing by the Japanese Coast Guard.
Spokesperson of Gulf Navigation states: Our hearts go out to those onboard and their families at this time. We also express deep regret for the sad loss of the livestock on board. We are monitoring the situation closely and working closely with those involved in rescue efforts. We pray that there are other survivors.
Sep 4 UPDATE: Japanese CG found one more alive crew, unconscious, he was taken to hospital.
Sep 5 UPDATE: One more alive crew was found in a life raft on Sep 4, he's understood to be in stable, not life-threatening, condition. Dead body of a man, connected to a life vest with letters GULF LIVESTOCK 1, was found in the morning Sep 4. SAR was declared to be suspended, because of approaching typhoon HAISHEN. Typhoon was approaching Amami-Oshima Island and the area around from the Pacific, following, almost exactly, the track of typhoon MAYSAK. As of 0000 UTC Sep 5, typhoon was still in the Pacific SE of Amami-Oshima Island.
Understood 2 crew survived disaster, 1 crew died in a hospital, 1 was found dead.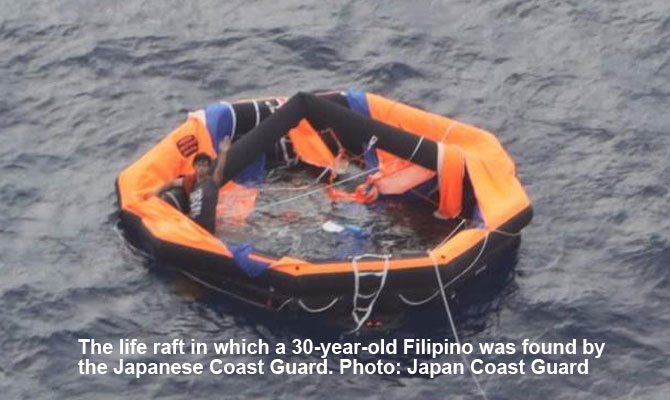 Japan Coast Guard suspends search for crew of missing cargo ship after finding three sailors