Life raft remains found on uninhabited island
Oct 09 11:49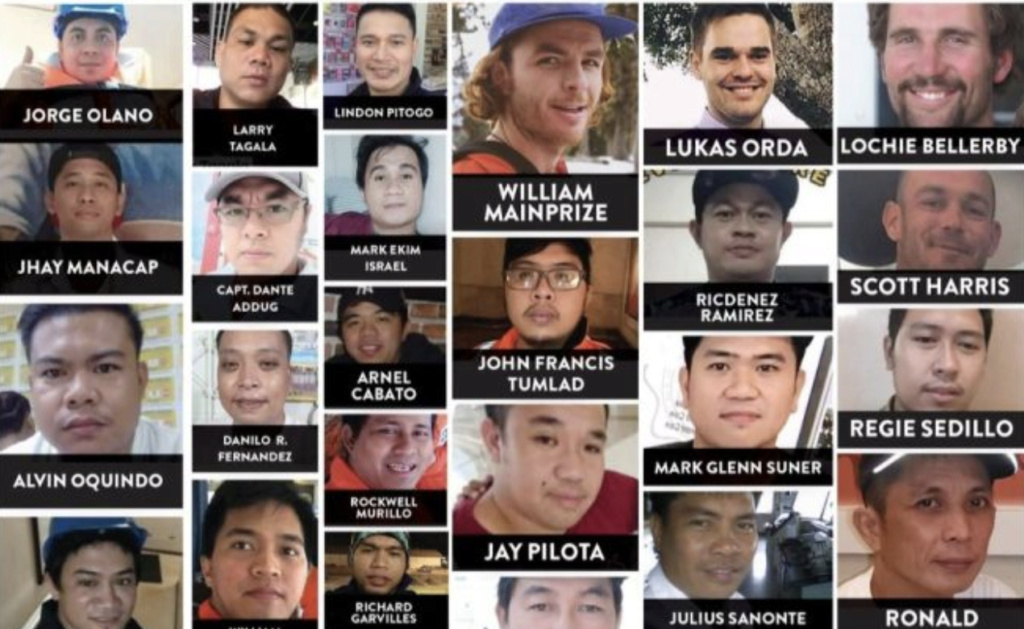 Images taken during the two-week search for the crew of the 'Gulf Livestock 1' have given hope to friends and families of the crew members still missing. An update posted on Oct 6 on the GoFundMe page set up to raise money to fund the search said the images could show signs of life on islands off the south coast of Japan. The ship sank during a typhoon on Sep 2. Since then search and rescue operations have been carried out looking for any survivors.
One of the new images shows what might be a canopy from a Viking life raft, which was the same used aboard the 'Gulf Livestock 1'.
The supposed canopy was spotted by a helicopter on Kuchinoshima, off the southwest coast of Japan, approximately 260 km from the last known location of the ship.
On the island of Gajajima, an uninhabited island 35 km away from Kuchinoshima, a life ring and a blue boot was spotted on the same day. Around the same area as the islands, there have been sightings of dead cows and ship debris.
The update explained these findings are inline with the drift particle maps marine experts put together following the ship capsizing, leaving friends and families of the remaining crew extremely hopeful that more signs of the Gulf Livestock 1 and the whereabouts of its missing crew can be found.
There were still four life rafts and one lifeboat from the ship which have been unaccounted for.
Harry Morrison and Elliot O'Hara, best friends of an Australian man on board the 'Gulf Livestock 1', Will Mainprize, set up the GoFundMe, and have worked with friends and family of the remaining Australian and New Zealand crew to fund the search and rescue operations.
The GoFundMe has raised over $126,000 and any future donations will go to the search and rescue aircraft to search the remaining Tokara Island group and the islands south of Amami,
The Tokara Islands are a chain of 12 islands off Japan, many are uninhibited, though there are more regions worth searching. GoFundMe would like to start searching the Izu Island group, south of Tokyo. All of which feature as possibilities by our marine experts & drift maps. 36 Filipinos, two New Zealanders and two Australians - Queensland vet Lukas Orda and NSW man Will Mainprize - remained missing to date.
Satellite searches continued to be conducted, while another aircraft search will be carried out during the weekend of Oct 10/11. Both the Australian and New Zealand governments have previously said they were in ongoing discussions with Japanese authorities regarding the search and Japan's Coast Guard were patrolling the area.